10 UNIQUE TRANSPORT STAG-DO IDEAS | Vox Travel
/ 21. 07. 2017
We're all melting down like glaciers in Antarctica and you can't get anyone to do anything, because well, everyone's on holiday.  Your brain is fried and all you can think of is chilling with a cold drink in your hand, preferably somewhere in shade. But you have this stag party coming up and as the groom's best friend, you are responsible for making your semi-functional brain come up with some amazing ideas that would make the stag do unforgettably legendary. Cheer up dear friend, we got your back covered with these 10 wonderful summer stag do ideas!
Riding an extravagant limo will propel you instantly to the stag do stardom!  You can take it easy and enjoy the night cruise through the town or have a limo as your private luxurious airport pickup. Or you can show yourself off and let your private chauffer take you on the club's doorstep! Pick a massive Hummer, an elegant Lincoln or the classic Ford Excursion stretched limo to shine during your stag do! And if you want something really special, you may want to go for a stretched retro Volkswagen limo or spice things up with a hot local stripper performance during the ride!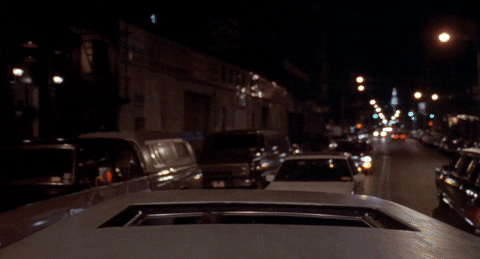 Go bonkers on a classic American school bus! The advantages are obvious – you can party while exploring the most attractive parts of the town! Plus, everyone is put on notice that you are in the town and when you do a stag do, you want to do it with a bang right? Your outspoken friends will love the chance to yell nonsense while touring the city. Another great thing about the bus party is that you can fit all your friends in there and turn it into a club on wheels!
Stag dos are not just about getting hammered in some pub hundreds of miles away from home. They're also about discovering new places and having a glimpse into the history of other cities. But sightseeing can get tiring if you need to walk everywhere, especially in historically rich towns like Munich, Prague or Amsterdam. Make your sightseeing comfortable with segway to spare the energy for the will party night coming afterwards! This obscure public transport vehicle can actually turn into a great place for party! Party tram usually includes sofas, great sound system and most importantly, the cash bar! You can put on some amazing dance moves, drink and enjoy yourself while exploring the town in a very special way. Which is great especially if you have a sexy local guide who'll explain you everything you need to know during your stag do trip!
It's refreshing and super comfy! River cruise is perfect for a calmer daytime activity, especially if you're interested in seeing a city from a unique perspective. Towns like Prague really offer amazing views from the river which you wouldn't have a chance to see on foot. Party boat is obviously focused more on partying, but you still get to see the city from a different perspective. You can party like an animal and even combine the activity with a lunch or a dinner, unlimited beer or have a sexy local stripper to perform for you!
If you like to get on a bike and go for little city exploration, but you also love beer, this is the combo of your destiny! The great thing about beerbike is that it's actually more of a beer table on bike wheels, where you can sit with your friends and have good laugh while touring the city. If your group includes wierdos who don't like beer, don't worry, we'll have some local wine or soft drinks for them too.  Your effort will also surely won't go unnoticed as this usually attracts plenty of attention and may even lead to some new, unexpected acquaintances!
Commie up your life with this hilarious tour of some of the most intriguing communist sites! You are going to go back in the good old, cold war times as you go touring in amazing retro communist vans. You might actually be surprised over the spectacular architecture some of the sites contain. The tour also includes a professional guide who will give you a great overview of what has been going on there during the communist era. Welcome to communism, comrade!
If you're a hard-nosed military bastard who likes to wear camo jacket while shopping in a local grocery store, driving a tank is a must do for your stag do trip! The military vehicle selection varies across locations and some allow you to drive a military truck or even hybrid armored car capable of fighting on the ground and in the water.  But you can also get a classic tank ride of course. These are quite an adrenaline affairs so if you think this will be some walk in the park, your stomach might organize a military coup against you during the ride!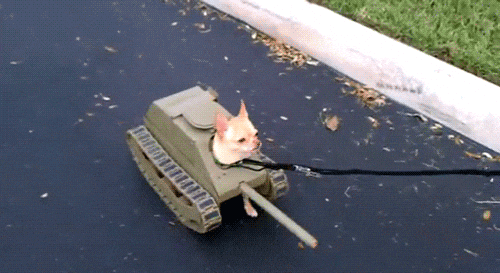 You will want to grow a mustache after this extraordinary Trabant tour! The most iconic vehicles of the Eastern Germany from the communist era offer unforgettable drive through some of the most impressive monuments in Berlin. You will have a chance to soak up the atmosphere and compare the Western with the Eastern part of the German capital. When commies built these legendary vehicles, they sure as hell didn't know it'll become such a great attraction decades later!
10. Horse races
Try what it feels to be a horse races maniac for a while! Charles Bukowski's favorite way of killing time, apart from drinking, was betting on horses. And the guy knew what he was doing! You are going to love the adrenaline and cheering for your horse to win. It's also a unique social event with all kinds of colorful personalities involved, so if you are looking at some unusual options for your stag do trip, this might be the black horse of the tournament!