A classic strip show is boring! These 10 unusual options would nobody expect | Vox Travel
/ 22. 08. 2017
A strip show with a pretty girl is not interesting enough! Are you planning a stag weekend for your friend and you want to make it unforgettable? Then you are in a right place. Every stag-do takes a strip show as a part of program for granted but we can offer you much more; have you ever heard about midget show, naked sushi show, mud wrestling or roly-poly show? We can offer you much more; just think what would be the best for your future groom.  Some activities might be new for you so here are short hints:
Are you looking for an unusual company during stag weekend?! Midget or dwarf hire is always a great refreshment! Imagine a face of your stag-do when he realises what is waiting for him. It's up to you what you want for him, he can be chained with a midget while dancing in the club that is something! Or do you prefer to book a dwarf? There are many possibilities how we you make your evening unforgettable.
Also available in Amsterdam, Prague, or Budapest.
A beautiful naked lady serving you a delicious meal? Not just a dream, but also a reality! You come to the restaurant expecting a dinner with your friends but there will be much more waiting for you; we call it naked sushi and you can enjoy the food this way much more. Sitting around the table with all mates and your dinner served on a naked body on the table. This is the picture that can be a reality, everyone will love it and you do not want to end it.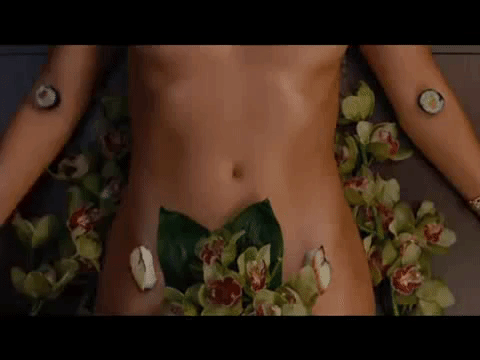 Available in Bratislava, Prague, Budapest. 
Imagine a situation; partying with mates, having the best time and suddenly a police officer approaches you. You have no idea what is going on or what you have done. He asks your stag-do for an ID and apparently, there is a problem. He has to arrest him and take him to the car. Do you have any idea how scared he will be? A lot! Such a crazy activity can make the evening legendary.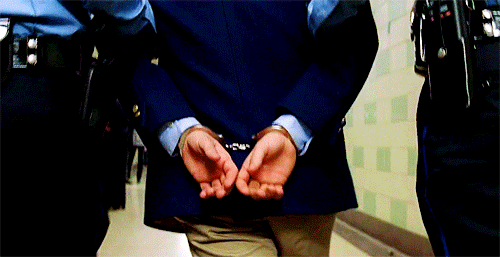 Available in Sofia, Prague, Bratislava, or Budapest.
You are sleeping in your room trying to beat a hangover from last night and the only thing you want is to skip the day…suddenly someone knocks on the door but it is not a room service. Your sexy wake-up stripper is waiting to perform. She is hot, attractive and ready to show you an amazing strip show! After such a wonderful wake-up, you will quickly forget the consequences from the last party and your day can start.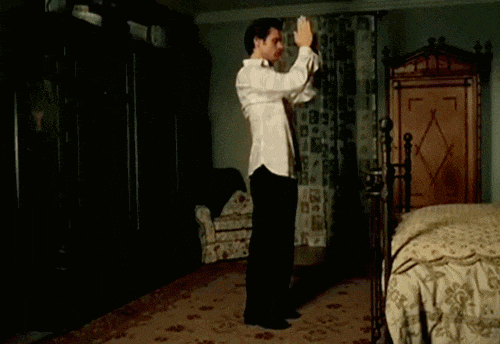 Available in Hamburg, Warsaw, Krakow, Prague, Budapest,
What happens when you combine a beautiful woman and a pool full of mud or oil? A great stag activity full of funny moments! Expect what you have never seen before, this will make your weekend unforgettable. Your stag-do covered with mud/oil fighting with a pretty girl; that's every man dream or maybe not. We know how to make a perfect stag activity so be a part of it and take only the best for granted.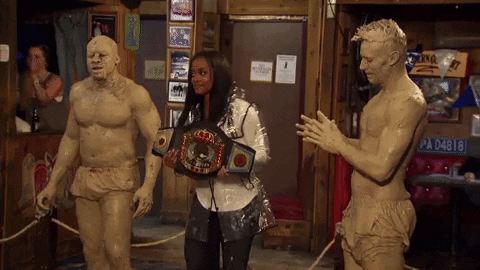 Available in Brno, Budapest, Bratislava,
Expect unexpected a fat stripper is waiting to make you a wonderful strip show that none of you will never forget. What might look weird can be the best part of your weekend. You have no idea how amazing such a show is. Roly-poly lady is ready to perform what you have never seen before and you will love it.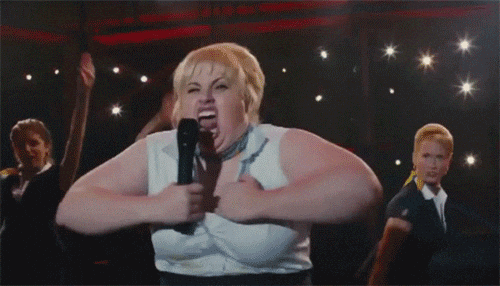 Available in Budapest, Prague.
Do you know what does it mean to attend a vibrator show? Do you hesitate whether your stag-do will like it? We are sure that your answer is yes. Be ready for a new adventure that can make your stay special for everyone. You will have a chance to experience a different type of strip show, which will take your attention for sure. Do not be afraid, such a unique program will make your weekend better than you can imagine.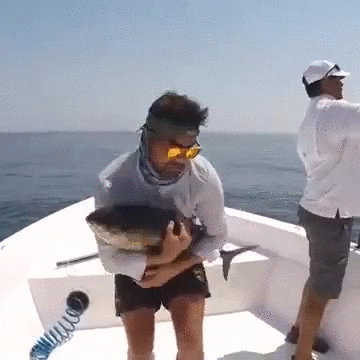 Oh dear, this is another level, this is an amazing lesbo show! Everyone expects a nice stripper when on stag weekend but your good friend is getting married so make it spicier for him. Can you imagine how surprised he will be?  He might be ready for a dance including one hot girl but to experience a private show of two hot ladies. Find out how hot such an activity can be, this is a special offer but we know your stag-do deserves it. Available in Berlin, Warsaw, Prague, Bratislava and Budapest.
What happens on stag weekend stays there; do you know this phrase? Find out what does it mean to attend a dominatrix show, it will change your life and maybe you find hidden LGBD among you. Do you have an idea what is hidden behind this two words? No one can tell you how it feels to be a part of this show unless you experience it on your own…skin.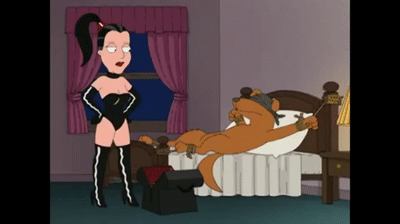 Available in Hamburg, Prague, Budapest, Brno, Berlin.
Future groom might be in the centre of the attention whole weekend so make sure he will. There is any better way how to make it than to book a stag show on stage. If you think that your stag-do is too shy for it, you are wrong. Remember the film Magic Mike and let him to feel as a Channing Tatum in it. Nobody knows you in the city and maybe this is your first and last time here so enjoy it!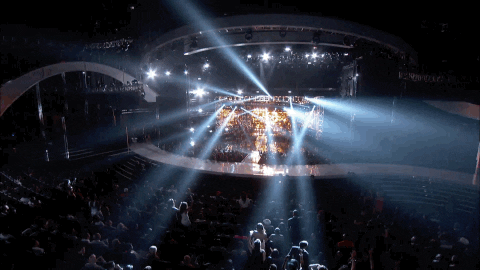 Do you know now what to choose for a stag weekend? We hope this summary helped you and if you want to experience several activities, just go for it.  It doesn't matter where your weekend takes place, you are ready to have the best time so let us help you.